Magellan Principle
Key details of this training course
We are not prepared for the two essential tasks in our lives: raising our children and leading people. Both tasks are extremely complex and also have the highest impact on the development of people and society on the one hand, and companies and their long-term success on the other. During our education and studies we are "loaded" with facts, knowledge, and methods. Whether good professionals become good leaders is often left to the individual path. The Magellan Principle puts an end to this approach of "trial and error" and focuses on rapid learning success and on consistent and lasting behavioural change.
maps the leadership process completely and coherently
makes successful leadership reproducible at any time
is principled, future-proof, open to methods
is easy to learn and effective
Duration
Cours format
Modules –
practice & theory
The training units are modular. This means that, between the training days, there is always a phase of practice in which what has been learnt is applied in real-life. This practical implementation is considerably supported by training material that is appropriately geared to it.
Training content Leading
Basic principles of leadership
Recognising the principles of leadership
Applying the tasks of a leader
Exercising entrepreneurial demands on the manager
Understanding and knowing the difference between leading and managing and its effects
Giving a vision
Knowing and applying the basics of a vision
Using the vision as an orientation and source of strength for all concerned
Recognising the importance and viability of a vision's impact
Using visions as the beginning of any life cycle of products or companies
Setting goals
Applying the basics of goals
Setting goals clearly
Using goals to give direction to the business
Regarding goals as milestones on the path to fulfilling the vision
Using goals as a measure of the degree to which the vision has been achieved
Mapping out strategies
Knowing the principles of strategy building
Grasping the effectiveness of a strategy
Recognising the connection to the tasks of management
Using strategies as the highest form of action
Using strategies as a guideline for taking measures
Deciding and realizing
Knowing the principles for making decisions
Knowing the connection between decision-making and realisation
Recognising the connection between successful process flows and decisions
Using strategies as the primary mode of action
Formulating clear responsibilities for successful realisation
Controlling
Understanding the principles of controlling
Using controlling as motivation
Using the right approaches to controlling
Recognising the link between controlling and achieving the vision and objectives
Knowing the opportunities and risks of controlling and keeping them in mind
"Where there is a goal,
there is also a way."
Managing Partner IWP-Team GmbH & Co. KG, book author and creator of the management concept: "The Magellan Principle"
Training content Managing
Values
The topic of values plays a central role in the leadership principle. The connection between personal and corporate values is spotlighted.
The fundamental impact of values on the success of the company
Authenticity through lived values
Providing meaning through values
The effect of values on the motivation of all participants
Planning
In the planning process, …
planning tools and methods,
SWOT analysis,
cost-benefit analysis portfolio analysis,
benchmarking,
core indicator systems…
… are applied.

Governance
In the controlling process, …
organisational structure,
decision matrix for employees,
core competences, process organisation,
bottleneck analysis, quality standards,
corporate identity (CI)…
… are applied.
Communication
In communication, you will learn about …
basic models of human behaviour and motives,
brain architecture and communication models,
communication tools,
conflict analysis and conflict management, phases of team development,
practical simulation of dialogue situations…
… and how to apply them.
Staff-organisation
In human resources organisation, you will learn about …
basics on the use of leadership styles,
staff potential analysis,
staff indicators, staff needs analysis,
appraisal systems, reward systems,
further training for employees in the HR sector..
… and how to apply them.
Self-organisation
In human resources organisation, you will learn about …
own time management,
distinction between "urgent" and "important",
the different thematic fields of time management,
time organisation methods,
… and how to apply them.
The training sessions
In the training sessions, the participants learn the practical application of all contents. These are systematically consolidated through lectures, presentations, group work, and exercises. Practical simulations and the intensive exchange of experiences with seasoned trainers impart knowledge and operational competence at the highest level.
The participants are given the opportunity to show how good they already are and where there is still potential for individual improvement and they independently generate the results for the task areas: vision, goals, strategy, decision-making/realisation, and controlling.
Methods that are fun to use
The Magellan principle focuses on quick learning successes and on consistent and lasting behavioural change. Brain and behavioural research has long proven that people learn sustainably when we create images and establish a high degree of identification. At the same time, people need a reason/sense to change their behaviour.
Magellan's approach has everything the successful leader needs. The period of approx. 500 years helps to work out the essential, fundamental success factors of the approach. However, in addition to these common rules, above all the Magellan Principle means the separation of "leading " and " managing ". While "leading" means giving a vision, setting goals, forming strategies, making and implementing decisions, and maintaining control, "managing" is about more operational issues such as planning, controlling, communicating, and organising staff and oneself.
Benefits for companies
The Magellan Principle makes managers fit for their task. They learn reliable structures and improve their leadership performance. We always see a good leader as the ultimate success factor.
Space for new methods and strategies
The Magellan Principle provides your leaders with space to try out and train other behavioural patterns. It opens up the opportunity to get to know new methods and strategies, to benefit from a lively exchange, and to critically question one's own goals and attitudes. The aim of the training is to impart practical and implementable knowledge and to train the different contents of successful leadership behaviour in an open and experiment-friendly atmosphere.
The Magellan Principle promotes …
Clearer structures and responsibilities within the departments
Better communication
Higher satisfaction among all employees
More commitment and higher motivation of each individual
Scope for new ideas, products and developments
More sales potential with existing customers through new products
More sales potential through new market segments
More effective time management
Unleashing potential
Employees find their place in the company by being assigned tasks, their own areas of responsibility, and their superiors. Through this integration into the structure, they gain a sense of security.
Successful teamwork
One of the most important prerequisites for your success is a smoothly functioning, harmonious, reliable team. This requires team-minded employees and effective leadership.
Developing key competences
In order to develop key competences, the Magellan principle offers practice-oriented training content geared to these. Various areas of competence are covered by different measures. In developing key competences, you will learn about …
social competence (leadership, conflict management, capacity for teamwork, …)
communicative competence (conversation skills, rhetoric, behavioural models, …)
analytical skills (analytical and structured thinking, strategy development, …)
methodological competence (analysis models, control models, strategic orientation …)
self-management (time management, self-organisation, …)
… and how to apply them.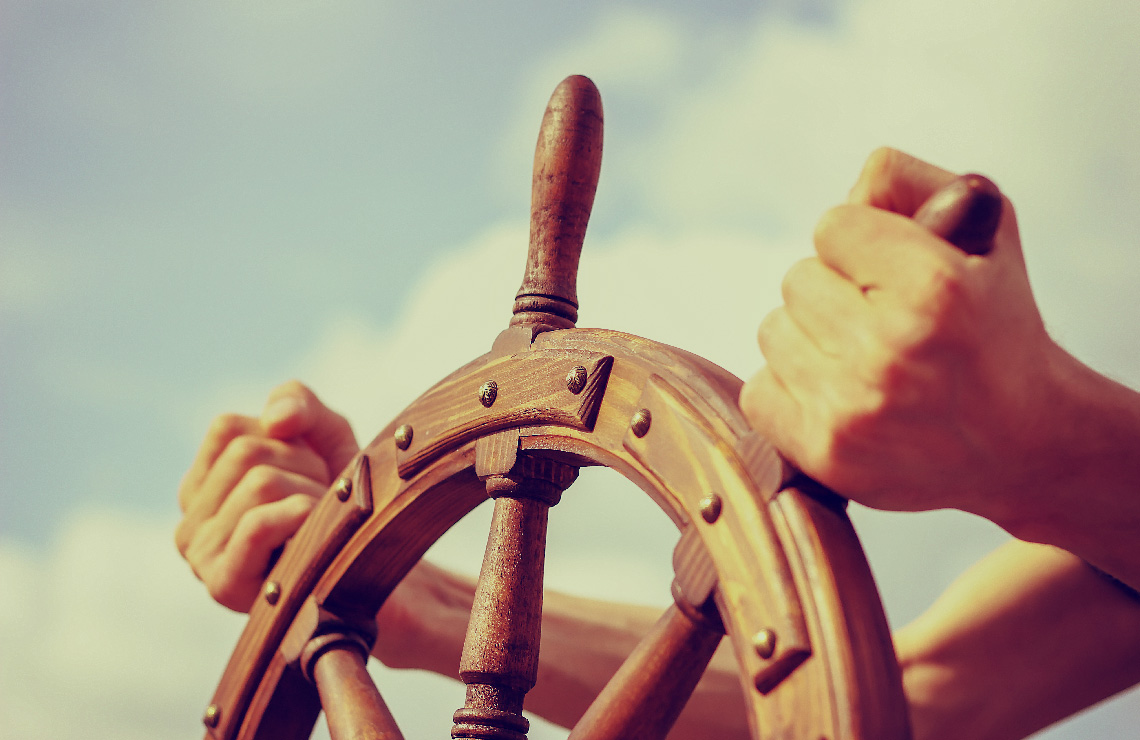 The Magellan Principle: The leadership adventure
Paul, in his late 30s, suddenly and unexpectedly has to face the realities of his daily tasks as a manager in an international corporation and the related questions on leadership. He answers these questions using the parallels from Ferdinand Magellan's 500-year history of leadership, analyses them in detail and discovers the central importance of the values that create the link between the two realms of tasks and tools of a leader. Paul clearly identifies the existing and decisive difference between leading and managing. The Magellan Principle shows what leadership really has to accomplish. Learn more about the leadership adventure and read for yourself!